Donated a scale model of Kuala Lumpur International Airport, Malaysia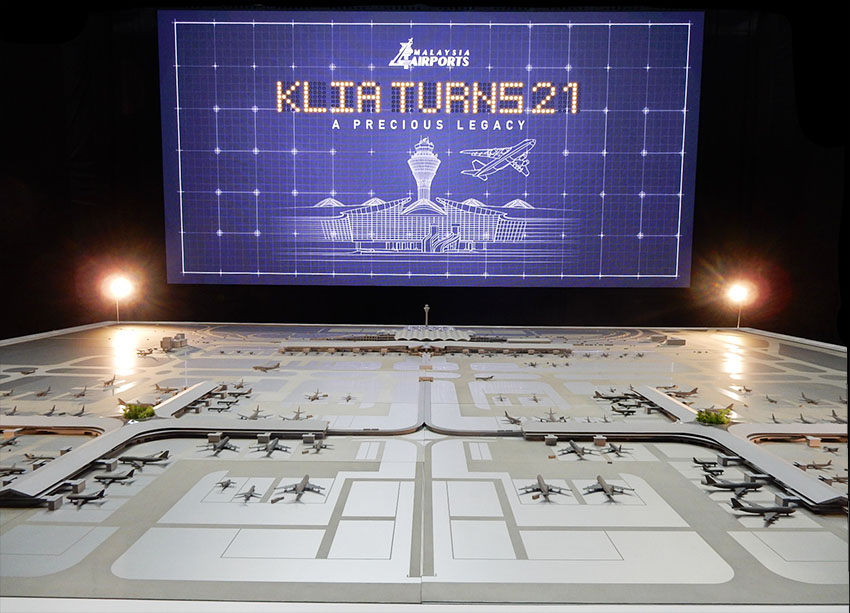 A 1/500 scale model of the New Kuala Lumpur International Airport was donated to Malaysia Airports Holding Berhad (MAHB), which manages 39 airports in and outside Malaysia, by KKAA.
The New Kuala Lumpur International Airport, opened in 1998, is celebrating the 21st anniversary this year, and on August 13th, a commemorative ceremony (KLIA TURNS21-A PRECIOUSLEGACY) was held attending by Prime Minister Mahathir, who was also the Prime Minister on early stage of designing the airport, and one of the program in the ceremony was a donation of the scale model. In his speech it was touched on memories with Kisho Kurokawa.
The scale model has been exhibited in European and US art museums and other Japanese art museums since its manufacture in 1996.
It is a pleasure given the opportunity to use it as a tool for helping passengers to know the original design plan of the airport. The model is installed in front of the Immigration Office on the 4th floor of the airport main terminal building. If you have a chance to go to Kuala Lumpur, please take a look at the model.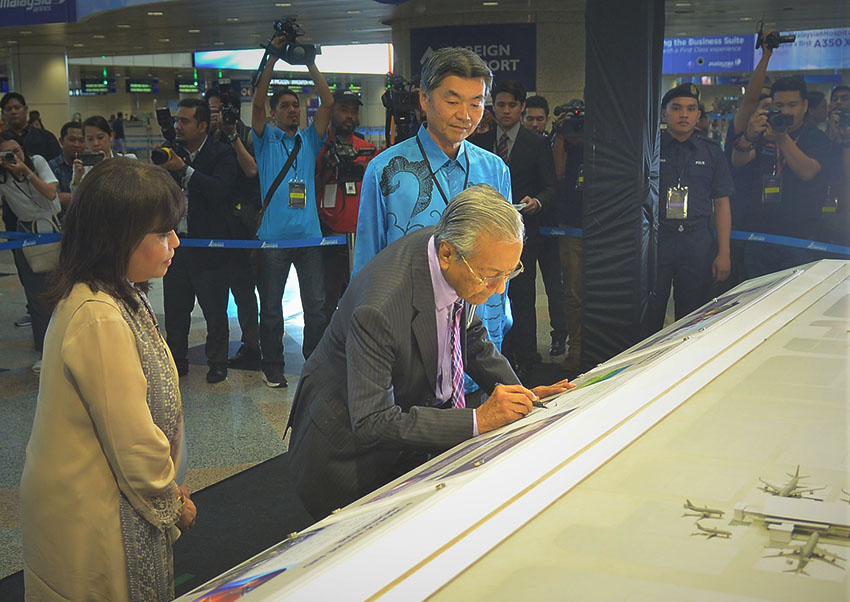 The scene where Prime Minister Mahathir signs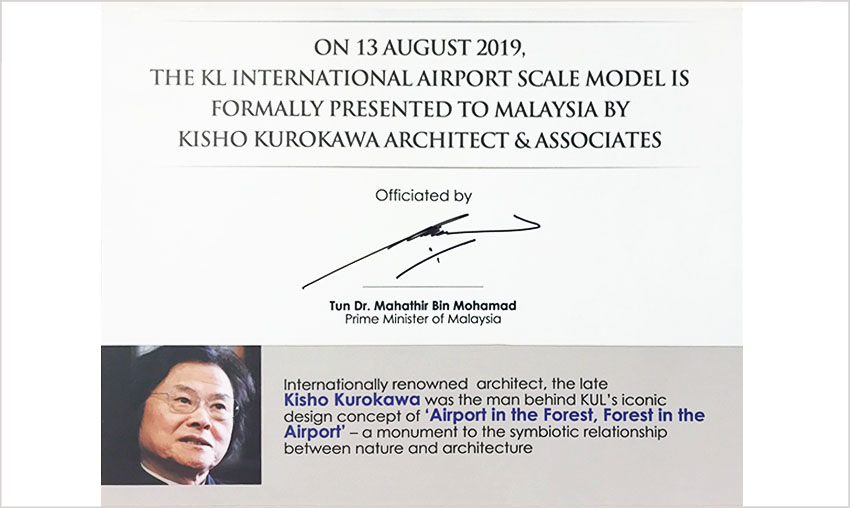 Prime Minister Mahathir's signature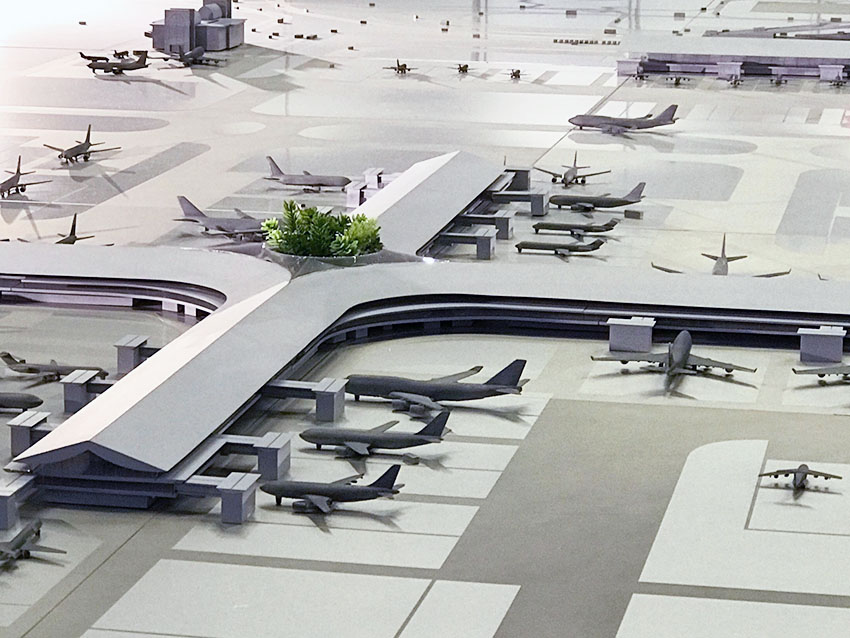 model on display
Jump to Project Info